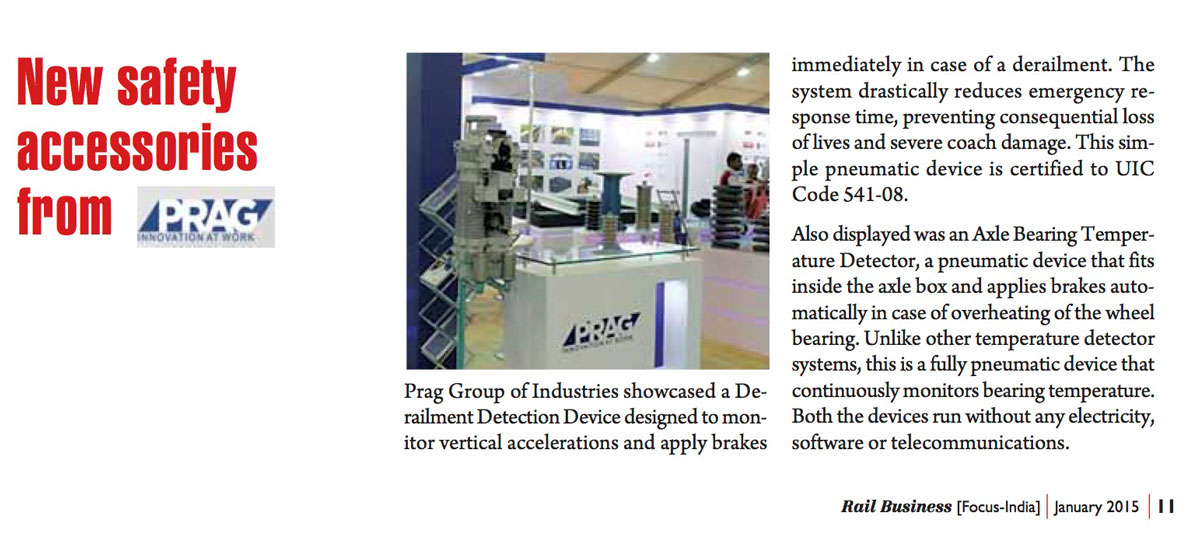 Reinforcing its commitment to increase passenger safety and provide high quality and high technology products to the Indian Railways, Prag Group of Industries showcased a range of new and innovative products at the first Innorail 2014 exhibition, held RDSO campus in Lucknow, India.
The products on display included a Derailment Detection Device designed to monitor vertical accelerations and apply brakes immediately in case of a derailment, the Polspa Polymer Springs for Railroad buffing, draft gear and draw gear applications, developed for the first time in India, auto-drain and feed valves, EMD PAC & MAC Draft Gears, and Rubber & TPE components for the LHB Fiat Bogie.
At the exhibition, Prag also announced their new Technical Collaborations with M/s DuPont, USA and M/s Shandong Zhiheng, China's largest manufacturers of Steel Coil Springs for railroad applications and the only company approved for manufacture of springs for the High Speed CRH trains in China.