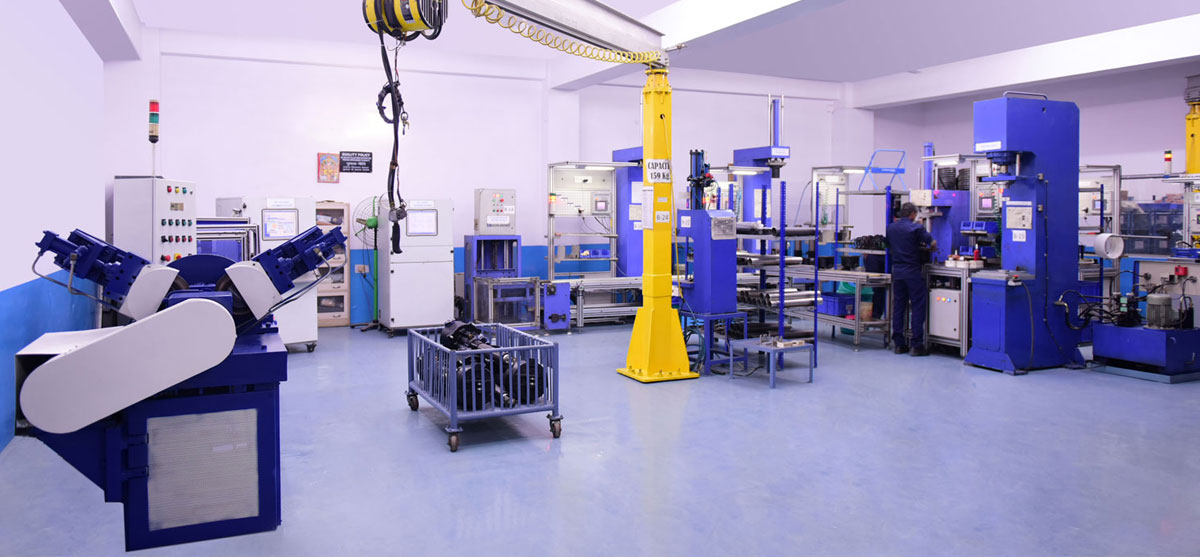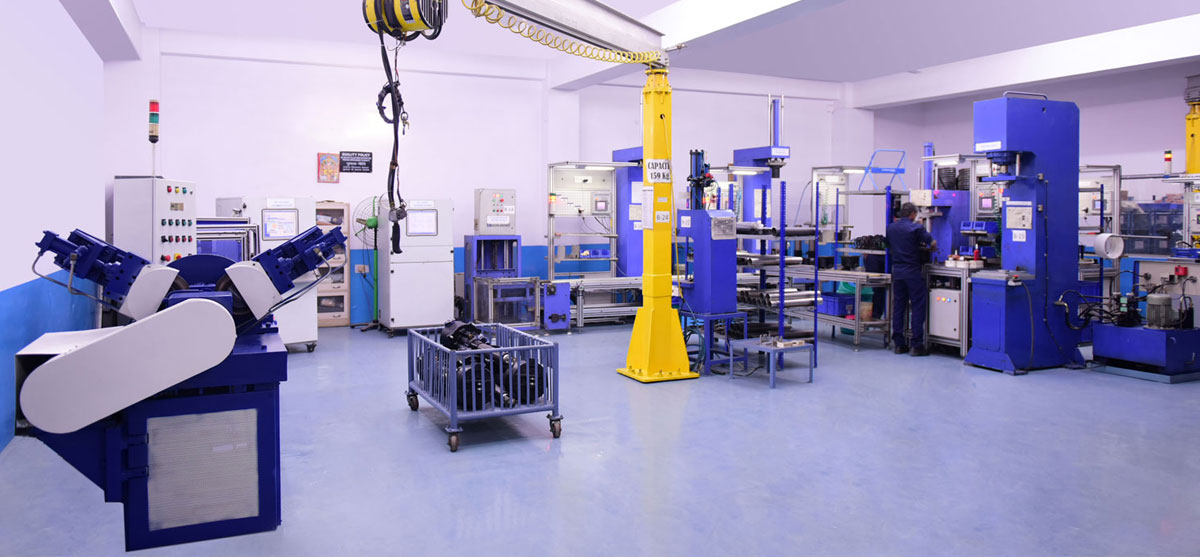 Manufacturing Facilities
Prag's state-of-the-art manufacturing facilities give us an edge when it comes to providing our customers with world-class engineering products. Machinery and equipment used at Prag come from some of the world's most reputed machinery manufacturers such as Klockner-Desma, State Mix, Baulé, Tung Yu, L&T, Windsor, TAL, and Haas Automation.
Prag's automated assembly lines are equipped with fully computerized conveyor systems with poka-yoke and bar code sensors at each work-station, ensuring compliance of operating procedures and complete product traceability.
The quality and reliability of products is accurately tested on our in-line computerized electronic test benches and RDSO approved test rigs.