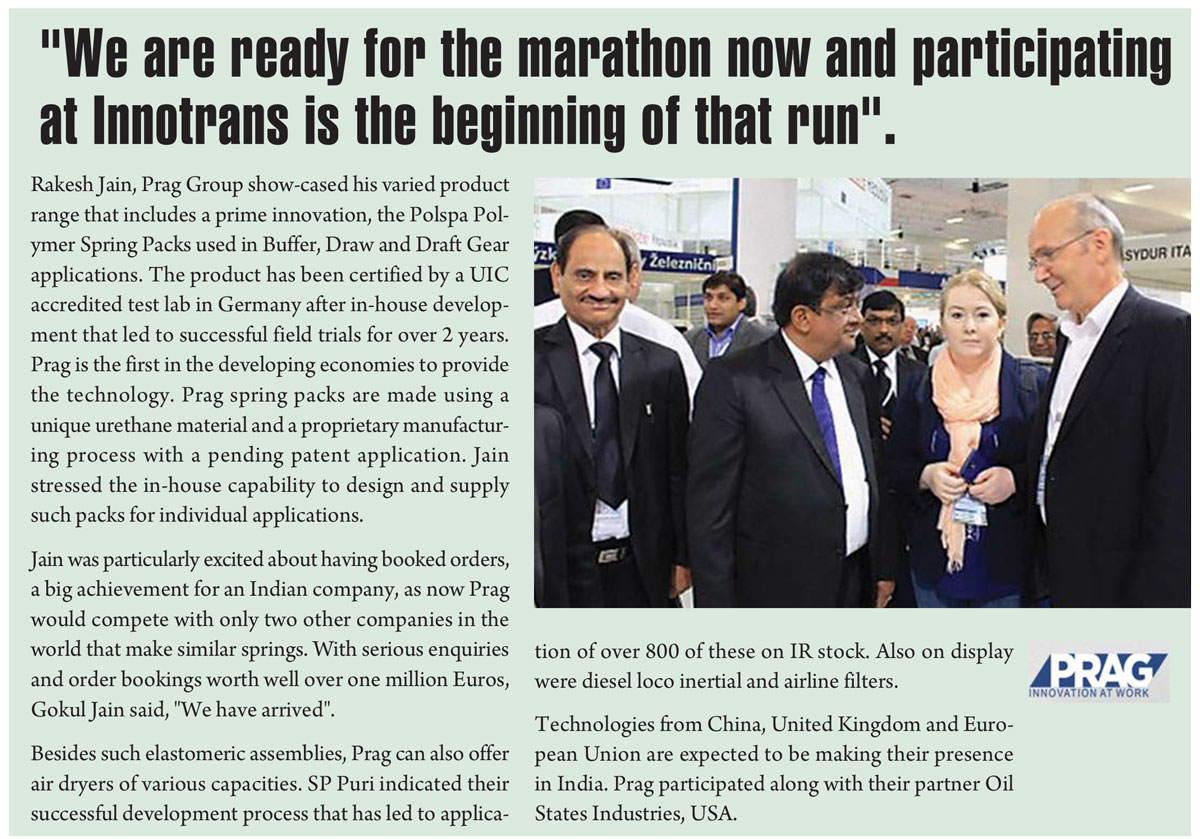 Prag participated in Innotrans Exhibition at Messe Berlin, Berlin, Germany in September 2014 alongside their partner M/s Oil States Industries, USA. Innotrans is by far the world's largest railroad industry exhibition held every two years in Berlin, Germany with close to 3,000 exhibitors from more than 50 countries showcasing their innovations.
It was clear from the number of visitors at the Prag booth that India had arrived in the global arena. With a display of products that were of international quality and met international specifications, Prag impressed every visitor at its booth.
"We can expect great things from Prag in the years to come – from being a quality supplier to Indian Railways to becoming a manufacturer of quality products that would be finding their way to markets all around the world", said Mr. Gokul Jain, Director, Business Development.